Naramata – looking toward Kelowna. The morning of Monique and Curtis' wedding, a storm brews over Okanagan Lake. It will pass over by the time their "First Look" happens near this spot. The vineyards at this time of year are bursting with a variety of grapes that will eventually contribute to some of the best wines in all of North America.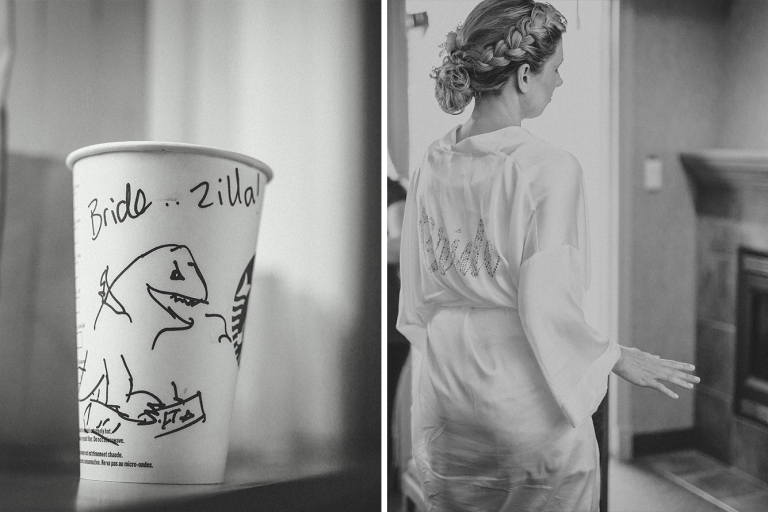 Monique was the furthest one could be from being a bride-zilla. She was sweet, excited and didn't mind me standing on her bed.
Can you tell Curtis loves his scotch? He toasted his friends with slightly more than a dram each, (he is also very protective of his scotch) as they all enjoyed the morning at their Sandy-Beach cabin in Naramata.
The sun was shining when Monique arrived for the First Look. Curtis was well aware of how beautiful Monique was, but he had no clue what he was in for. Monique's wedding dress was an elegant fitted, scallop-edged lace tank bodice with gorgeous beaded detail in a glamorous design. The v-plunge neckline is complemented by a fully embroidered back. To be honest, I don't think Curtis noticed Monique's dress right away. I wouldn't blame him though.